Glastonbury dream come true for Oakfields' teacher Lucy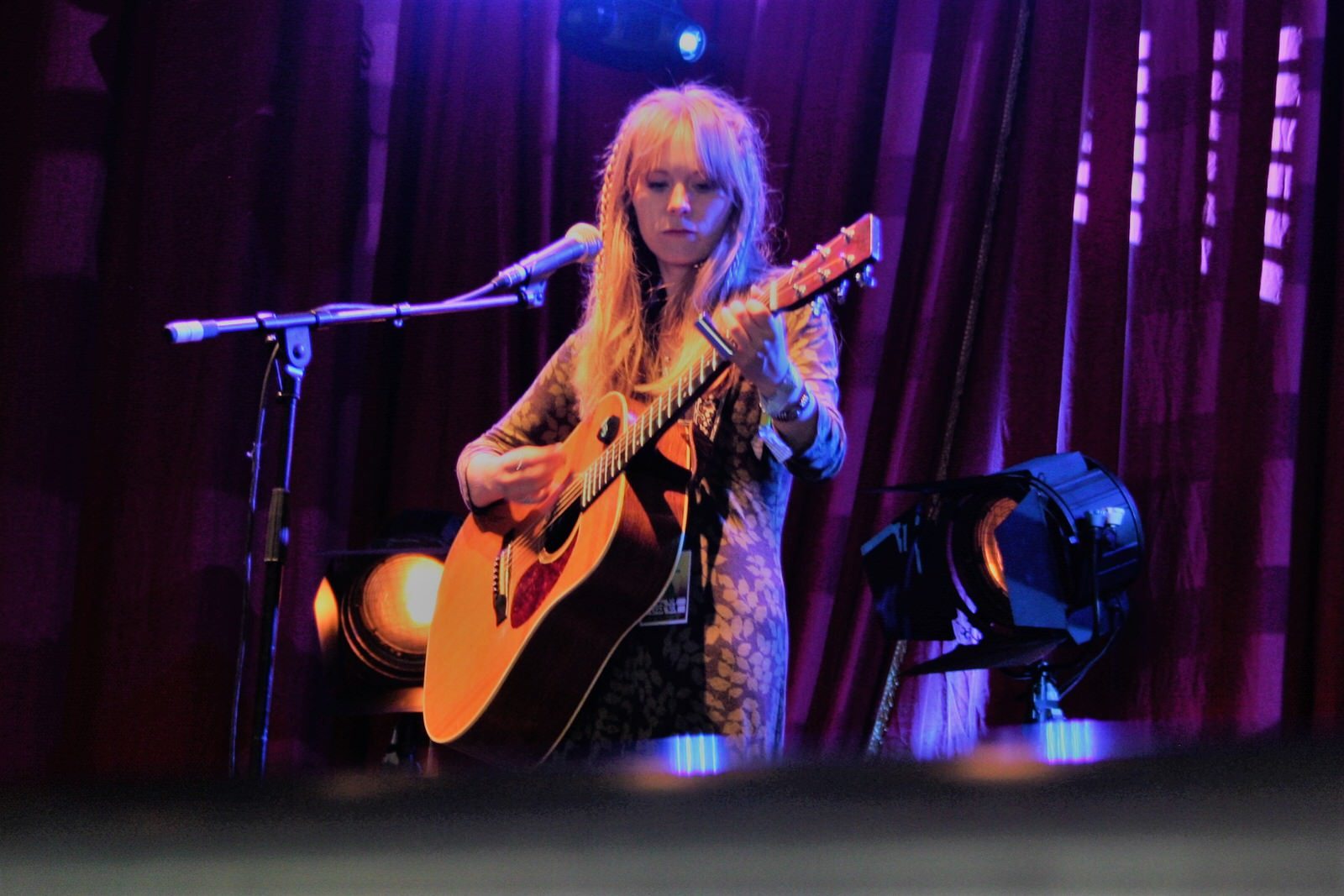 Beloved teacher by day, musician rocking the stage at Glastonbury by night.
Upminster Oakfields Montessori School teacher and resident Lucy Kitt took to the acoustic stage at Glastonbury.  The children at Oakfields are so proud of her that they have asked us to shout about it!  (Lucy tends to keep her music career separate from her teaching career).  Although an ICT specialist teacher, Lucy is also known to the children for her sing-alongs whether in our Kindergarten (pictured), Infants or Junior School.
Lucy has been writing, performing and promoting her music as an unsigned singer-songwriter for the past 10 years. Strongly influenced by the 70's Folk Rock albums she heard growing up: artists like Bob Dylan, Joni Mitchell and Neil Young, Lucy writings are honest, and heartfelt and her songs have gained recognition far and wide. The hugely successful internet sessions recorded for 'Mahogany', 'Balcony TV' and 'TPR', provide a pathway for the world to discover Lucy's beautiful, vibrant, self-penned lyrics. 90,000 Sound cloud listeners eagerly await her debut album 'Stand By', due to be released this year- she is now in the position where all this hard work could really start to shine.
She has played gigs around the world, including Northern California, Sweden, Finland, Switzerland, and Germany as well as many top Music Festivals all over the UK.  Said Lucy: "Having the chance to play on the Acoustic Stage at this year's Glastonbury Festival has been a huge highlight for me, and it was fabulous to be referred to in a tweet by Ed Balls who was also in the crowd watching my performance"
Find out what Ed Balls had to say about our very own Lucy here.
Lyndsey Greenhalgh, the parent of one of Lucy's pupils, said "Lucy Kitt is a huge inspiration to our son who has also had the benefit of a few impromptu guitar lessons with her!  She has such talent and a beautiful voice."
Published on: 28th June 2017